FAQ

Are Lab Diamonds real diamonds?

Our VVX™ Lab Diamonds are 100% real diamonds. There is no distinction between our lab diamonds and those from deep within the earth. On a molecular level, they embody the 4 Cs of diamonds – Cut, Clarity, Color, and Carat with the highest possible quality.

Are Ice Dazzle diamonds conflict-free?

Every single gemstone from Ice Dazzle is 100% conflict-free. Ice Dazzle is committed to leading the jewelry industry toward a more ethical and environmentally conscious future. We understand the adverse impact of traditional diamond mining on our planet, so we've chosen a different path. We employ cutting-edge technology to craft lab-grown diamonds that shine brilliantly without leaving a mark on the Earth.

What is Ice Dazzle?

Ice Dazzle is a revolutionary lab-grown jewelry brand offering ethically sourced, sustainable, and spectacular lab-grown diamond jewelry. We aim to redefine the luxury of diamonds without compromising ethical and responsible practices.

How are your jewelry pieces affordable without compromising on quality?

The secret lies in our utilization of lab-created gemstones that are created from natural source stones highly valued for their beauty, longevity and rarity. We initiate our process by obtaining minuscule fragments of these source stones. These precious fragments, referred to as "seed" stones, are then nurtured in our state-of-the-art lab to grow into the exceptional gems used in our jewelry. 
Shipping & Returns

Free Shipping

Rest assured, we provide complimentary, insured shipping on all orders for your peace of mind.

Easy Returns

You have 30 days to change your mind, no questions asked. 

Order Tracking

When you place an order, we will estimate shipping and delivery dates for you based on your order's production time and stock availability.

Customer Support

Need assistance? Don't hesitate to reach out to us. We're more than happy to help with any questions or concerns.
About Ice Dazzle

Affordability Without Compromise 

Discover real and affordable opulence. Drawing inspiration from nature, we harness the same forces that create diamonds to grow our own in a state-of-the-art lab. Our process yields immaculate diamonds that are molecularly identical to mined diamonds, encompassing only the most desirable characteristics.

The Science of Sparkle

Our techno-scientific process gives each lab diamond the ideal look and feel, ensuring a colorless finish, pristine clarity, exact cut, and uncompromising symmetry.

Certified Brilliance

Rest assured, our jewelry comes with an official certificate from the International Gemological Institute (IGI), the world's largest independent laboratory for testing and grading gemstones. This certificate guarantees the authenticity and quality of our lab grown diamonds.

Join the Ice Dazzle Revolution

With Ice Dazzle, you don't just own a piece of jewelry; you become part of a movement towards ethical luxury. Our lab-grown diamonds open new doors for those seeking sustainable, yet exquisite, luxury jewelry.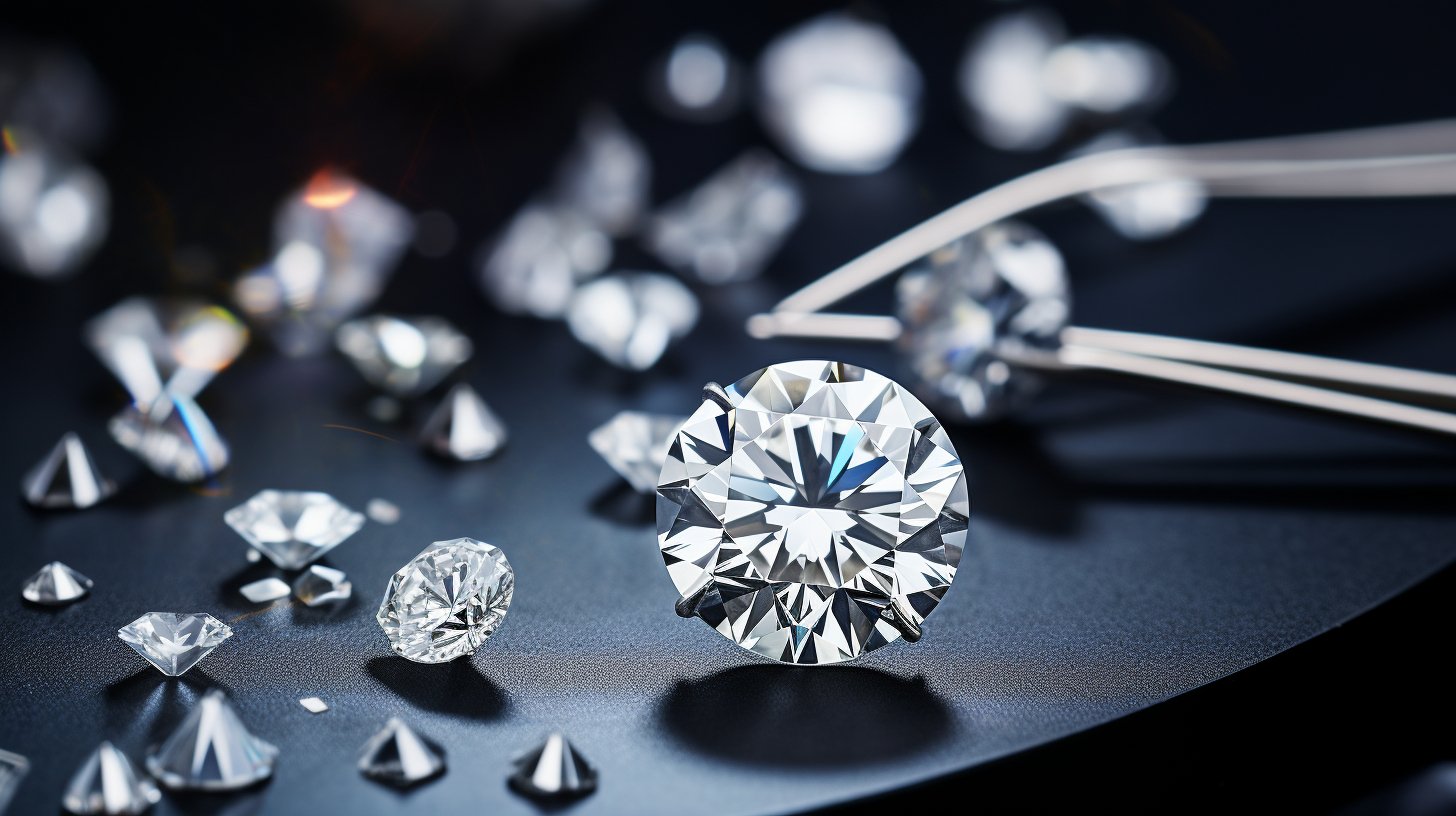 Our Difference
Brilliant, Ethical, & Affordable.
---
Our lab-grown gemstones surpass their mined counterparts in clarity, color, and brilliance. Our jewelry isn't just designed to dazzle; it's crafted to captivate.